The logo design is the face of any business. Often people love to add colors to their business name as per the spirit they feel is delivered by them. However, not every clever logo design need the colors to complete them. Here we present some of the amazing logo designs that are made using just the 2 most obvious colors, the black and the white.
1. Donut is something we all love to feast upon. Thereby there are many small and large business that offers yummy Donuts out there. However his business logo design uses the letters DONUT in a rather clever way. The size of the letter 'O' has been increased so much that it looks exactly like a donut.
2. The logo design of Afro is yet another self-explanatory example of a logo that uses only colors black and white. The O has been modified a little to resemble an Afro man. The modification gives plenty of space to make room for the iconic, curly-helical, Afro texture hair.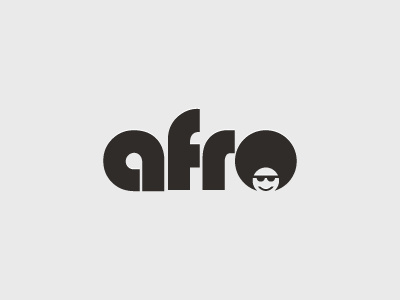 3. We all would prefer an elevator rather tan walking staircases for high rise building, right! It offers the smoothest ride while covering both journeys in up and down direction. The logo design using a shade of Grey for most of its letters, and features the up and down icons with letters A and V by making them in black bold.
4. This logo design for Circus of Magazines uses clever usage of 2 magazine icons. It blends them both in and gives it the final look of a typical, tent circus. The logo design looks complete and self explanatory and looks attractive to cast an impression on minds.
5. The logo design of VAIO is a famous one that is known all across the globe. This logo design blends both elements of digital and analog that are respectively the sine wave and 1 and 0. altogether it builds the business name VAIO. A logo hard to forget or ignore, once you know what it means.
6. Fish is great as food and this business deals in this. The logo design for Fish Food cleverly uses a fish-bone icon and for each row, uses various culinary items like a fork, knife, and spoon etc. A logo design so innovative it calls out people to try it out in person.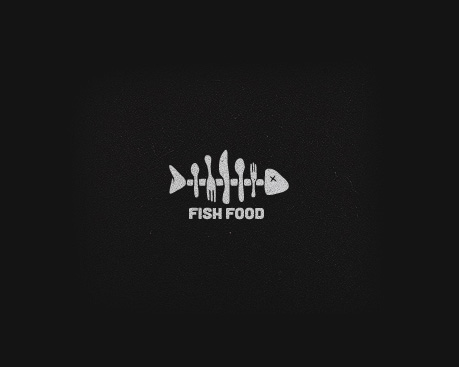 Is there any black and white logo design you would like to add? Feel free to let us know.
NOTE- The logo designer's rights are reserved to original designer/owner, we are just using them for informational purpose.